If you're a first-time home buyer, Omega Lending's loan specialists can help guide you through the loan process.
First time Home Buyer
We're here to help
We can help you get you preapproved for free before you even find your new home and we can match you with a trusted real estate agent through our partner networks.
Our variety of loan options allow you to buy your first home with options in regards to your down payment and we will work to ensure the loan payments meet your unique needs. Speak with one of our experts to find out more and see if you qualify!
STEP 1
Talk to a Mortgage Pro
Speak with a mortgage expert to run some preliminary numbers regarding your financing options and eligibility for a home loan.
STEP 2
Apply for Preapproval

Your preapproval is critical in understanding what you can afford and to show sellers that you're a serious buyer.
STEP 3
Contact a Real Estate Agent
A real estate agent is an essential part of your team, especially when buying your first home. They have your best interest in mind and they're free!
STEP 4
Look At Homes
Attend open houses, go to showings and work with your agent to find the perfect house for you.
STEP 5
Make an Offer
So you've found the house for you and it's time to make an offer. Let your real estate agent help you create a competitive offer.
STEP 6
Closing Day!

If you're offer was accepted and the inspections, appraisals and financing is looking good, 2-4 weeks later you will have your first closing day. Congratulations!
MORTGAGE INSIGHTS
FIRST TIME HOME BUYER TIPS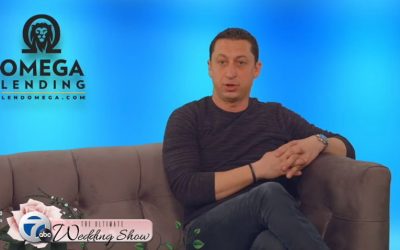 Here's our own Paul Apostolakis discussing mortgage tips for newlyweds. Whether buying a home, or refinancing, here's some insight Paul shared during The Ultimate Wedding Show on WXYZ-TV Channel 7. Video Transcription - Mortgage Tips for Newlyweds Host: If you're a...
Mortgage FAQs
Answers to Common Mortgage Questions
How do I qualify for a loan?
To qualify for a loan, you need to submit documentation proving your ability to repay the mortgage. For an FHA loan, which has some of the easiest credit requirements, you need to have a FICO credit score of at least 500 in order to qualify for a loan, along with a 10% down payment. Other programs offer a variety of requirements.
What's the difference between being prequalified and preapproved?
When you are prequalified for a loan that usually means only your credit score was pulled by the lender. When you are preapproved that means your lender collected all income and asset documentation. There are some additional legal distinctions, but when you are serious about buying a home, it is imperative to get preapproved. Simply being prequalified isn't enough.
How long is a preapproval good for?
On average, a preapproval is good for 60-90 days but will depend on the lender you decide to work with. Additionally, if your financial situation changes in any significant way, you may need to go through the preapproval process again.
What is a mortgage escrow payment and how does it work?
A mortgage escrow is an agreement made with your mortgage lender that has a straightforward, two-fold job: hold money, and make home insurance and tax payments for the homeowner. After the transaction is finalized, and the buyer begins making mortgage payments, the escrow account holds a portion of each payment and uses it to pay property taxes and insurance premiums.
What is private mortgage insurance (PMI)?
Private mortgage insurance (PMI) is insurance that offers coverage to your mortgage lender should you default on your mortgage payments. It's often used in order to provide mortgages to home buyers bringing a lower down payment and don't have enough cash on hand for a 20% down payment. PMI helps lenders reduce the risk of lending money to someone who may not be able to make their mortgage payments.
Can I get my earnest money deposit back?
When it comes to getting your earnest money deposit back, it all depends on the agreement you created. There are a variety of scenarios to consider and in some situations you can get the money back but it depends on how the deposit is incorporated into the offer.
Can I get a mortgage without a credit score?
Yes, it's possible, but it's more difficult. The vast majority of lenders require a credit score. However, it is possible to find lenders that provide loans to people without a credit score. However, you most likely have a credit score even if you have very little credit history or haven't assumed any debt in a few years.
How much home can I afford?
That depends on your own personal financial situation, of course, but many people find it useful to follow the 28/36% rule. This means your mortgage payments should not exceed 28% of your gross monthly income, and a combination of your mortgage and all other debt payments shouldn't be more than 36%. These are just guidelines, however, and you have to choose numbers that work for you and your family.
How do I know which home mortgage is right for me?
There are two factors in selecting the right home mortgage for you:
The amount you want to pay each month
How soon you want to pay off the mortgage
You should choose a mortgage that allows you to afford the payments as well as help you pay off the mortgage when you want. This may involve getting mortgage with a shorter payback time or just paying a little extra each month to reduce the payoff period.
How do interest rates affect my mortgage?
Generally speaking, the higher the interest rate, the higher your mortgage. Also, if the Federal Reserve's base interest rate goes up, home mortgage interest rates will follow. The increase is due to the fact that banks often borrow according to this rate, so to maintain profitability, they have to increase their rates as well.
How do I lock my interest rate?
Locking your interest rate is as simple as finding a rate you're happy with and then telling your mortgage broker you want to lock it in. To find the best rate, a good rule of thumb is to watch bond prices and other financial news. Higher fixed-rate bond prices usually mean lower interest rates. And a stronger economy makes it more likely for interest rates to rise.
What does my mortgage payment include?
Your payment includes the principle, interest, taxes, and home insurance premiums. Some homeowners also choose to finance some or all of the closing costs.
What happens after I get preapproved for a home mortgage loan?
After you get pre-approved, you find a home you love and make an offer. When the sale price has been agreed upon, you submit documentation that is used to get you full approval. Pre-approval is essentially saying, "This is how much it looks like you can afford. We'll verify that during the full approval process."
How long does it take to close on a house?
It can take 30 days or less to close on a home. Several factors could make the closing period longer including missing or incomplete financial documents, issues discovered during the home inspection, and the home's value coming up too low in an assessment.
What happens at closing?
At closing, you review and sign the closing documents, provide proof of homeowner's insurance if necessary, deliver the down payment via certified check or wire transfer, the funds to pay for your home are given to the closing agent, any necessary escrow services are set up so taxes and insurance can be included in your monthly payment, and you get the keys to your new home.
Loan Programs for First-Time Home Buyers
FHA Loan: Perfect for the buyer that wants to put less money down. Purchase your house with as little as 3.5% down!
30-Year Fixed Rate Mortgage: The most secure loan program. Lock in a low payment and sleep tight knowing your rate will not change and your payment will be consistent.
VA Loan: An amazing deal for veterans and military members. Those who qualify for this loan can purchase with no down payment and no PMI. Find out if you qualify today!
Not sure which program is right for you? Contact one of our specialists today! Omega Lending can get you pre-qualified and find you the loan that meets your needs. Find out how you can get preapproved today!
Your first step in getting preapproved for your mortgage is to speak with one of the mortgage experts at Omega Lending Group. Our team will be able to guide you through the entire process to make sure your preapproval goes through as smooth as possible.